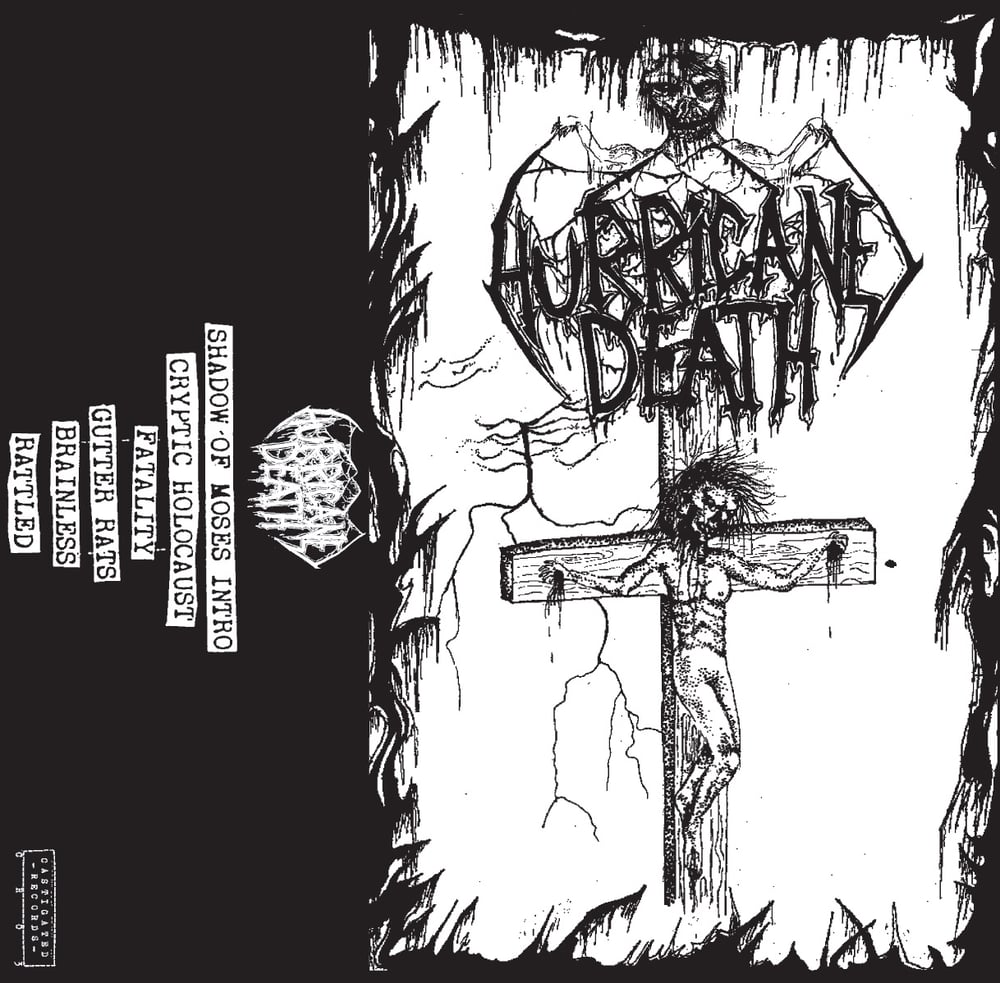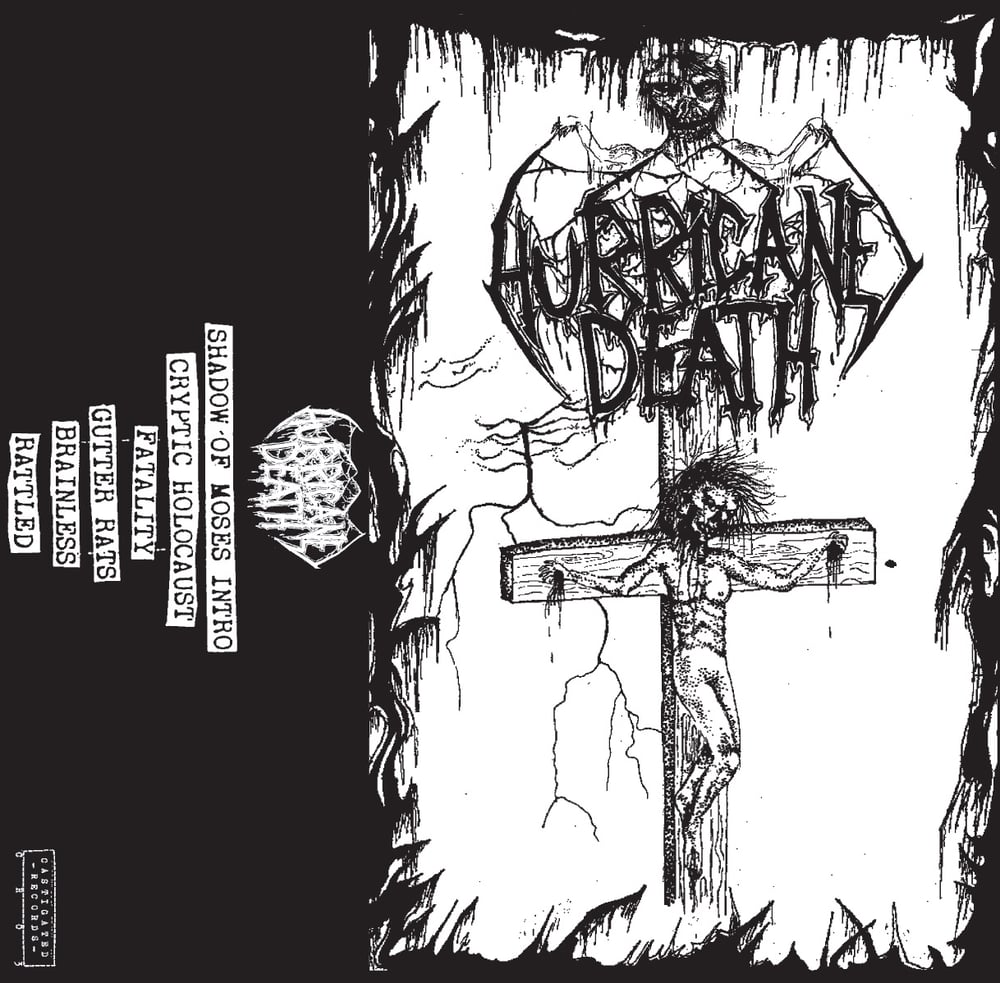 HURRICANE DEATH - 'S/T DEMO 2015' CASSETTE (CASTIGATED 03)
by HURRICANE DEATH
$6.10 / Sold Out
Meaty slabs of Death Metal stretched over the exhumed skeleton of a hardcore band.
Pure. Idiotic. Brutality.
Bright orange cassette with a logo stamp. Comes with a thick cardboard j-card and a recycled paper paper insert.
Pre-orders will ship Wedneday the 11th of March and are available with an optional Shitgrinder badge.